Yeni üye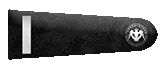 There's no specific subject of this topic. I just wanna share something that bugging me for awhile. I know that asnwers of these questions are not so easy-to-find but all I want right now is to talk about them.

Since I've started to watch Doctor Who I sometimes look up at the sky, have a look at stars and think about extraterrestrial beings. Even thinking about how small we are in the whole universe is giving me a headache. Have you ever given it some thought? Maybe this will help:

[ame]https://www.youtube.com/watch?v=8Are9dDbW24[/ame]

It'ld be so selfish of us if we think the whole universe is ours and there are no other species.

I've been backsliding from God for a couple years. But a couple years ago, I was going to the Friday prayers every week, fasting during Ramadan, etc. But now I'm kinda sick of it. I just stopped thinking about it. Yeah I know, I need a hobby. And I started to thinking about other religions and what they are believing. What if Islam is not the only true way? What if what only matters is being a good person? If you're a good person and helping for example starving children in Africa, who cares that what religion do you believe in? Maybe we need to think this whole situation as a one piece. No need to seperate it like Islam, Christianity, Judaism, Hinduism, Buddhism, Daoism, etc. If you're a good person, you'll be awarded in the other life, but otherwise you'll be punished. That's only what I think right now. I'm not saying it's true and everyone should think like this. I'm just sharing it and want your opinions.

What do you guys think about these?
Moderatör tarafında düzenlendi: