Üye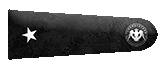 Hello everyone, I am Zreaoz and I will be telling you the top 3 languages you need to know for Cybersecurity. I would say I am a beginner in this topic and I just want to help out beginners like me so lets start!
NOTE: THIS IS A TRANSLATION FROM MY TURKISH VERSION OF THE POST!
Python was founded by Guido Van Rossum in 1991. Guido Van Rossum is a Dutch programmer. Python was named after Monty Python. Monty Python was a English Group and Guido Van Rossum liked Monty Python. Anyways, Lets move away from General facts. This programming language is used in Cybersecurity and is one of the most popular language used by many services like Google and Amazon. This programming language is beginner-friendly and it is the most recommended programming language for beginners which don't have experience. You could use Python for AI, Web Development, Making Games, Making Viruses and many other things. So I chose Python in the number 1 spot.
2)C#​
The second programming language I chose is C#. C# was made by two Danish engineers. Mads Torgersen (Mathematician), Anders Hejlsberg(Software Engineer). You could use C# in Unity a game engine, developing desktop applications, web applications and web services.
3)JavaScript​
Our final programming language is JavaScript. JavaScript and PHP is one of the main programming languages used to develop a website and you need to know JavaScript to hack websites in order to put your index on the main page


So, This is the end of our post make sure you comment if you need help!